Smoke Removal Specialists Serving the Central Florida area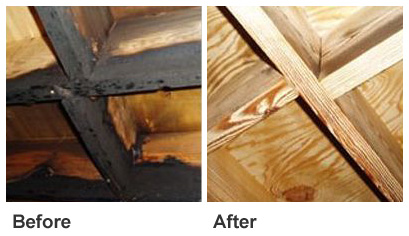 Fire damage is one of the most devastating occurrences a home or business owner can ever experience.  Even a small kitchen fire can cause very extensive damage at a rapid pace. Once the fire has been extinguished smoke and soot contamination quickly take hold.  Hundreds of permeable and toxic chemicals from smoke and fumes quickly penetrate your furniture, wood work, A/C vents, and walls which can corrode your electrical equipment and create unsightly stains.
A typical house fire can create so much damage that it is very common to have the majority of the homes interior, exterior, and its contents completely replaced. The remediation process must begin quickly to save your personal property and prevent further contamination of unaffected areas. It can become more expensive and time consuming if the effects of fire damage are allowed to dwell in the home for a lengthy time. Unsightly stains and odors can become permanent as well. Quick action is needed to avoid these additional damages.
Not only is fire damage a major headache, its also dangerous to your health. Smoke inhalation is the number one cause of death due to a fire. You wouldn't want to breath the abundance of toxic chemicals for any length of time. That's why it is extremely important to call 911 Dry Out immediately to remove the contamination and start the Reconstruction  process!
Untreated Fire Smoke and Soot Damage Can Result In Lasting Effects, Including: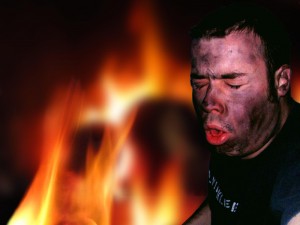 Lasting odor from toxins

Health Hazards

Poor air quality

Visible decay in the home

Corrosion of electrical equipment

Unsound stability of structure

Water Damage from extinguishing the fire
911 Dry Out Provides Smoke Removal Services
When you find yourself facing the cleanup following a residential or commercial fire, call 911 Dry Out to help with the damages caused by smoke and soot. We can help restore damaged areas, remove smoke, and odors. Our experienced professionals can help improve the air quality and  return your home to its pre-loss condition. Contact us to schedule an appointment for your home today!