Storm Damage Repair Services for Hillsborough, Pasco, Polk, Pinellas, Manatee and surrounding counties of Central Florida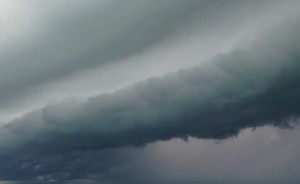 Florida is known for it's torrential downpours and excessive lightning. Even a mild Florida storm can pack a punch with enough force to lift shingles and send small branches and debris through windows. When your home has been damaged by severe weather contact 911 Dry Out to clean up the mess. We'll perform a damage assessment to eliminate excessive water from floods, repair of leaks, removal of downed trees and more! We will also provide a report to your insurance company of all of the damage along with an estimate of what needs to be done to return your home back to normal.
Water damage from thunderstorms can create many issues that need to be addressed quickly. Lengthy exposure to water must be contained to prevent further damage to your home's components. Without a quick response you can guarantee that you will encounter toxic mold, mildew, and fungi that can weaken the integrity of your home. Waterlogged trusses and shingles can rot and buckle to create hazardous living conditions as well. Time is of the essence when your health is in danger.
911 Dry Out provides the following services to remedy storm damage:
Free damage inspection and consultation

Structural Stabilization

Roof Tarping/ Board up

Debris Removal

Reinforcing of Walls or Trusses

Tree Removal

Clean Up

Complete Restoration and Reconstruction
Moving to repair a storm damaged home rapidly is extremely important. Quickly having the water and all damaged contents removed can save you precious time and money. Once all storm damaged areas have been mitigated, we are then able to begin the reconstruction process and restore your property back to mint condition. Your immediate resolve can also help guarantee help from your insurance carrier, given that the damage is within limits of your policy and attended to quickly. Please see our Reconstruction page to learn more about the rebuild process. 
We work around the clock to help commercial and residential customers day and night! Call  911 Dry Out today to schedule a consultation for our storm damage restoration services.